---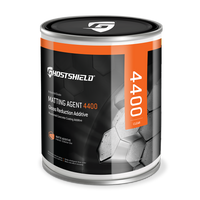 Gloss Reduction Additive
Matte Finish Additive is a gloss reducing additive powdered agent for use in solvent based sealers and coatings.  The finished gloss reflectance can be varied from semi-gloss to satin.  It is easy to measure and mix.  It does not impact the viscosity of the coating and reduced the floor color by effectively reducing gloss.
COVERAGE RATE:
SATIN FINISH - 60 grams per 1 gallon
FLAT FINISH - 125 grams per 1 gallon
These amounts can be reduced or increased based on the desired finish.
MATTING POWDER (MATTE FINISH)